Event design has evolved significantly over recent years.
Whether creating compelling event branding for physical, online or potentially Metaverse events (in the near future), optimising your event content is key when it comes to delivering a memorable experience to attendees. This also has added benefits – you'll improve brand recognition, promote audience loyalty and promote engagement with a diverse audience.
Event content producers must focus on delivering the best experience for their audience throughout all stages of development including concept development, planning and execution whilst keeping branding at the forefront of your consideration.
This ensures that your brand can share its story, drive engagement, promote brand recognition and build audience loyalty.
In this article, we'll explore how event branding works and how to create it successfully and how to focus on inclusion at all stages of development.
What is event branding?
Event branding is essential for any successful and engaging event. It ensures that you present a reliable visual identity for event attendees whilst building trust and creating a reliable and instantly recognisable visual identity that ensures your audience knows who they are interacting with. This includes all items, services, spaces, stories and experiences you intend to share.
According to Forbes, creating this kind of cohesive brand experience across all channels increases revenue by as much as 23% and is rewarding for both your customers and your business. By doing so, we ensure that our audience feels comfortable and therefore foster better engagement, increased brand loyalty whilst helping to ensure that the audience comes back for more.
Essential elements to focus on including the event/title logo, colours, imagery and your core message. These should be consistent across the event campaign in terms of concept, visual identity, marketing and digital social presence.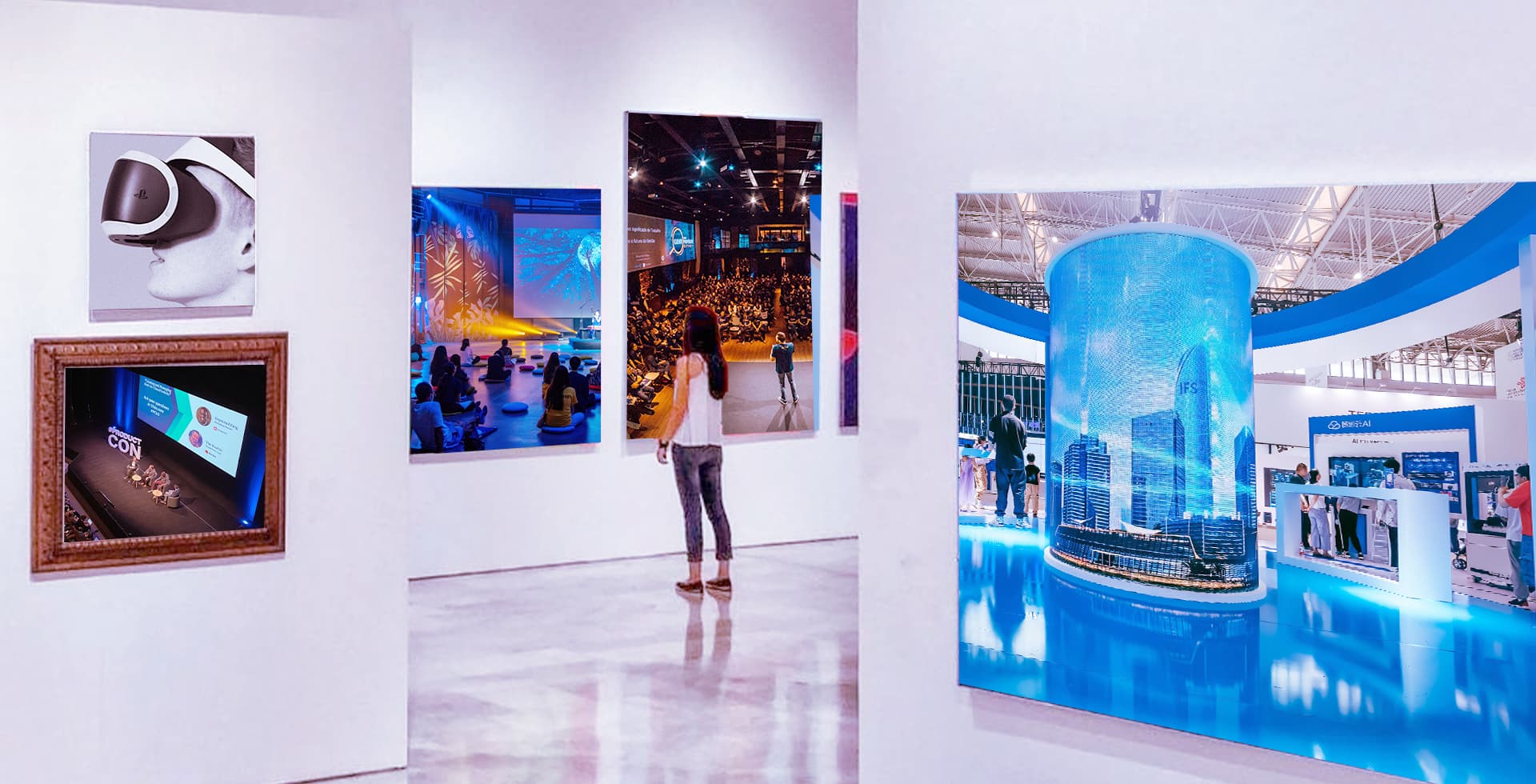 How to create event branding and execute practical event designs that tell the story
Implementing the storytelling strategy into the event content is an excellent way to create a memorable experience.
However, building this trusted environment must be backed by branding if we are to tell the story, communicate and engage more effectively. This also requires an eye on brand consistency- unless the audience already trusts the storyteller, they will have difficulty engaging in a meaningful way.
Here's how we can create optimal event branding and event designs that tell the story.
Step 1. Know the event goals and understand the audience
When starting to develop your concept, you need first to define the event goal, where this event is placed in the current market and which people you wish to engage.
Consider factors such as your event's core message, who your audience is (including individuality, background, lifestyle) and why your audience is attending the event (for example, what do they hope to gain?)
Once you've done this, you can start to outline exactly how you can reach this goal, ensuring that you remain consistent and adhere to your existing branding and message.
Step 2. Develop your event style guide and direction
Once you've become clear on your event goals and understand both who you're targeting and their needs, you can start building your Event Brand Style Guide.
By doing so, you'll ensure your branding remains consistent, streamline your design execution and reduce extra work during the final stages. Be consistent and keep your event goal in mind as you work through the process to ensure that the event will engage with the audience in the way it was intended.
Your Event Branding Design Guide must include at least the following:
Vision and direction (Both events and the organisation)
Core message
Creative Concept
Design direction with inclusivity and accessibility in mind
A guideline for technical executions such as format, sizes and pipelines (where relevant)
Step 3. Create your event designs
Your Branding Guidelines help ensure that the entire creative team are on the same page when it comes to developing your event designs, using the same design language. This applies to any format such as;  videos, stage and venue screens, digital signage, A.R and social media.
Graphics and Visual Design  elements
All design elements need to be based on the event's brand identity and remain consistent. This includes:
Tagline
Message
Event theme look & feel (Environment/architectural theme)
Logo/Title design
Colour theme
Typography
Visual Storytelling output 
Digital screen displays from LED to VR/AR.
Stage design
Videos
Physical goods and novelties
Posters and banners
It's not just deciding on attractive colours and logo shapes. The whole design needs to make sense in order to communicate because it's where the whole environment starts telling the story. The last thing the audience wants is uncertainty and confusion.
An example of a successful event is the Adobe Max conference. Much of their content is fairly technical, but unlike many events in the market, they try to include a diverse audience and are neutral when it comes to gender, age and educational background. They also use branding and design strategies to be friendly and accessible.
Videos and moving images
Nowadays, it's essential to include videos and moving images in your event content, promos, documentaries, short films, explainers, presentations, guidance and display walls.
Using video effectively can help ensure you share your story effectively with different types of audiences in a limited space and time, maintaining your drive for inclusion and maximising your use of time and space. This can include live-action, interviews, animation and motion graphics.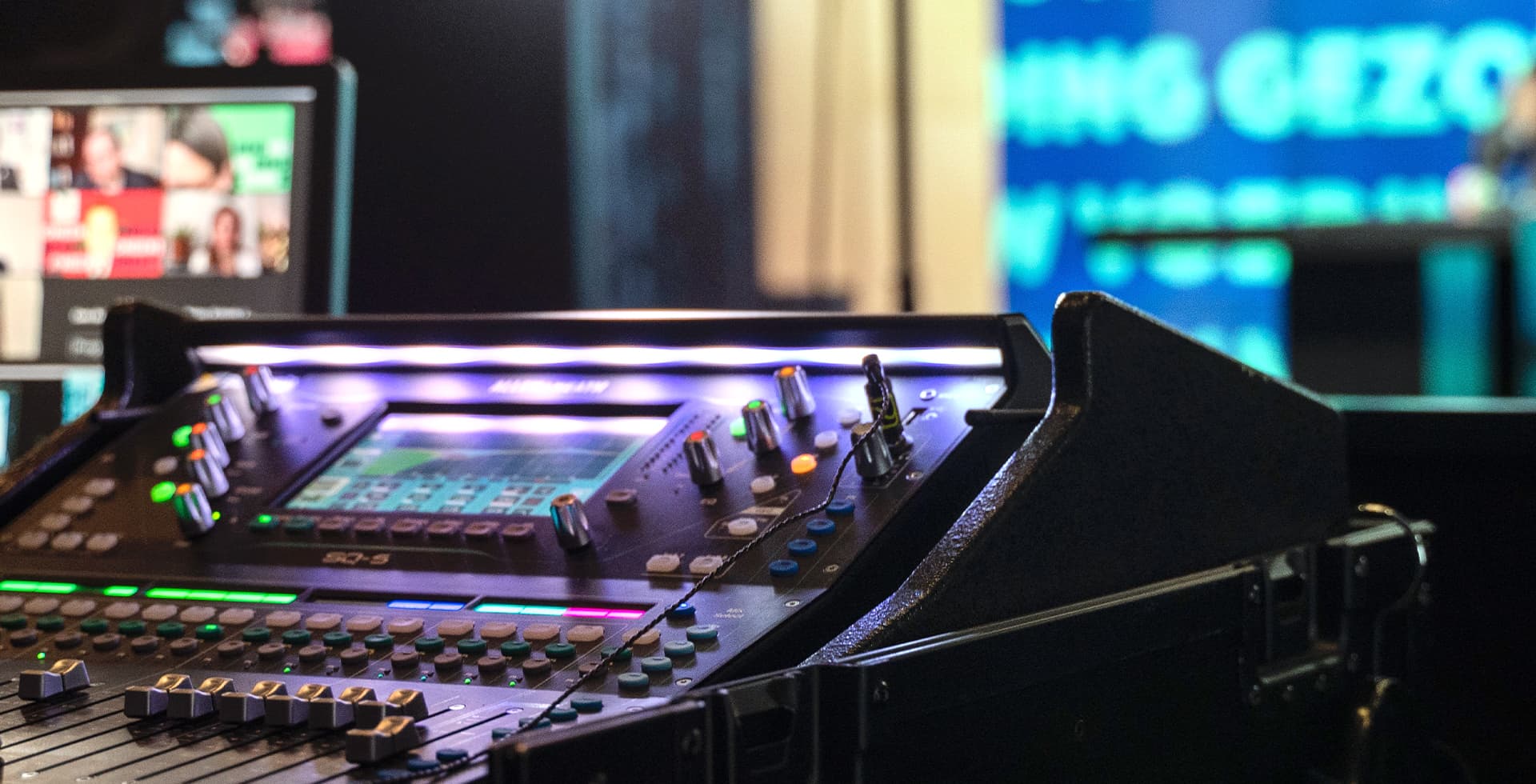 Be careful with too much information
As storytellers, we often believe that everything is important when we want to present something.
However, we only have limited time and space in which to do it. The more we try to fit all this information in, the less space we give audiences to use their senses, digest their experiences and remember what we have shared.
So, consider:
What does the audience need to know right here right now (Not what you want to tell/or sell right away)?
Does this screen display need to show and tell 'everything'?
What will create a memorable experience that resonates in a visitor's mind even after a visit?
Make sure you avoid filling space with information and instead leave it to allow your audience to experience, engage and then share this information with others.
Focus on inclusion to create an inviting event design
When creating visual content, everything from banners, digital signage, display boards, sponsor ads, promos and welcome screens to your animations and documentaries should keep inclusion in mind.
Ensure you're supporting people from various backgrounds and including the spectrum of neurodiverse, visual impairment, different age groups and those for whom the language of the event is a second language. 
Use the checklist below to assure essential needs:
Keep words short and use plain language. Avoid idioms or jargon.
Utilise graphics and symbols that support words
Implement colour with meanings (e.g. wayfinding)
Use meaningful and clear images that can speak for words
Be consistent with design and layout.
Use a logical structure and format.
Consider various screen sizes and installation places that affect the way of communications. [Read our article: "How to Optimise Design Strategy for Visual Storytelling" for more.]
Ensure the contrast levels and colour combinations meet the accessibility guidance 
Avoid italics, underlined, thin, script and handwritten fonts
Avoid constant flashes, fast-paced edits and high contrast images on a large scale
Once you've done this, ensure you test and prepare the event before launching. Get feedback from people with accessibility needs and provide guidance for everyone to ensure they can access the information they require, even if they face challenges during the event itself.
[Read our blog post "How to Implement Inclusive Visual Storytelling" to learn more.]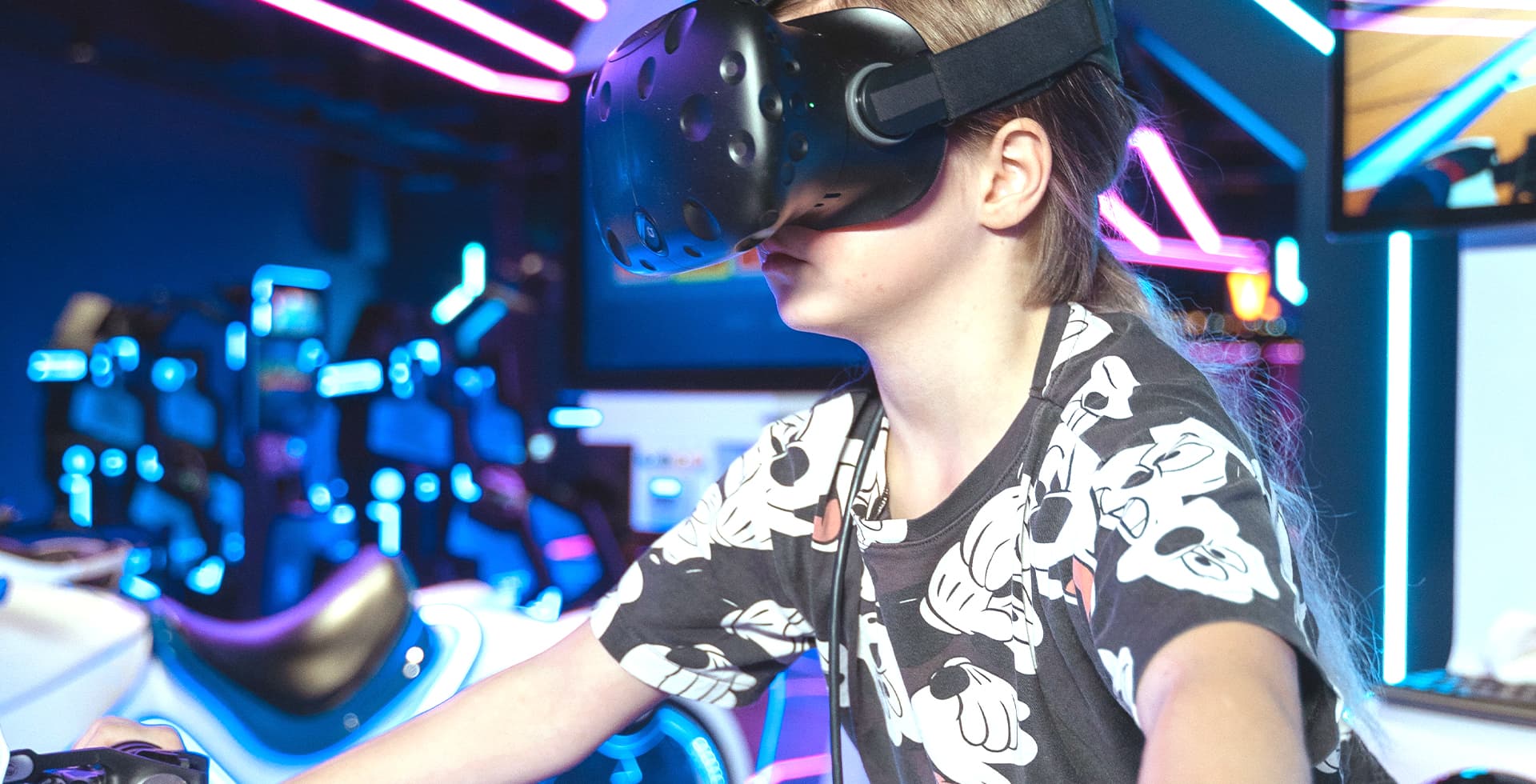 Conclusion
Branding, inclusion and consistent design are the core elements of creativity in the production of any event.
This ensures that you are sharing the story with a diverse audience whilst building trust, engaging your audience and creating an outstanding event experience.
Start by understanding the event goals and unique audience then develop the event style guide and direction ensuring all strategies and designs are consistent. Once you've done this, you can move on to executing exceptional event content that shares your story and ensures that no one is left out of the party.
Want to create an inviting branded event that tells the story and delivers a memorable experience?