"An Artist Of The Floating World"
NHK 8K TV DRAMA Promotion at MIPCOM World Conference
[Creative Direction, Design Production]
Client: NHK Enterprises
Agency: Think Make Create
MIPCOM: the global media & entertainment industry conference in France.
We refreshed the promotional style of the Japanese period drama for a European audience. We created Key Visuals and promo assets for the campaign, the live event and online promos.
Key Visuals
The Key Visuals for a TV drama based on "An Artist of The Floating World" by Nobel Prize author Kazuo Ishiguro.
Clients wanted a modern design that represents nostalgia, not traditional.
We built a creative concept "Inescapable thoughts" and designed it with a surrealistic avant-garde style with Japan's post-WWII modernism. The smoke portrays a protagonist's reflections, morphing into his face. The title design was hand-drawn calligraphy that reflects uncertainty and separation of mind.
Animation for the trailer produced by Think Make Create
Motion graphics that illustrate captions. The style represents the physical and emotional "burning process", and the design theme and texture align with KV's direction.
A poster to promote the 8K TV documentaries
A poster design to promote 8K UHD (Ultra High Definition) experiences.
Design concept: An immersive window that various storytelling peek out from the crystal window by exploring images representing NHK's 8KTV programmes. It visualises the tagline "Live The Story" by TMC. The reflective 8K typeface represented an ultra-resolution screen. Images appear as if a story progresses clockwise; nature, places, sky, and some figures pop out as if alive. We also supported the in-house team to produce artworks in various formats throughout the campaign.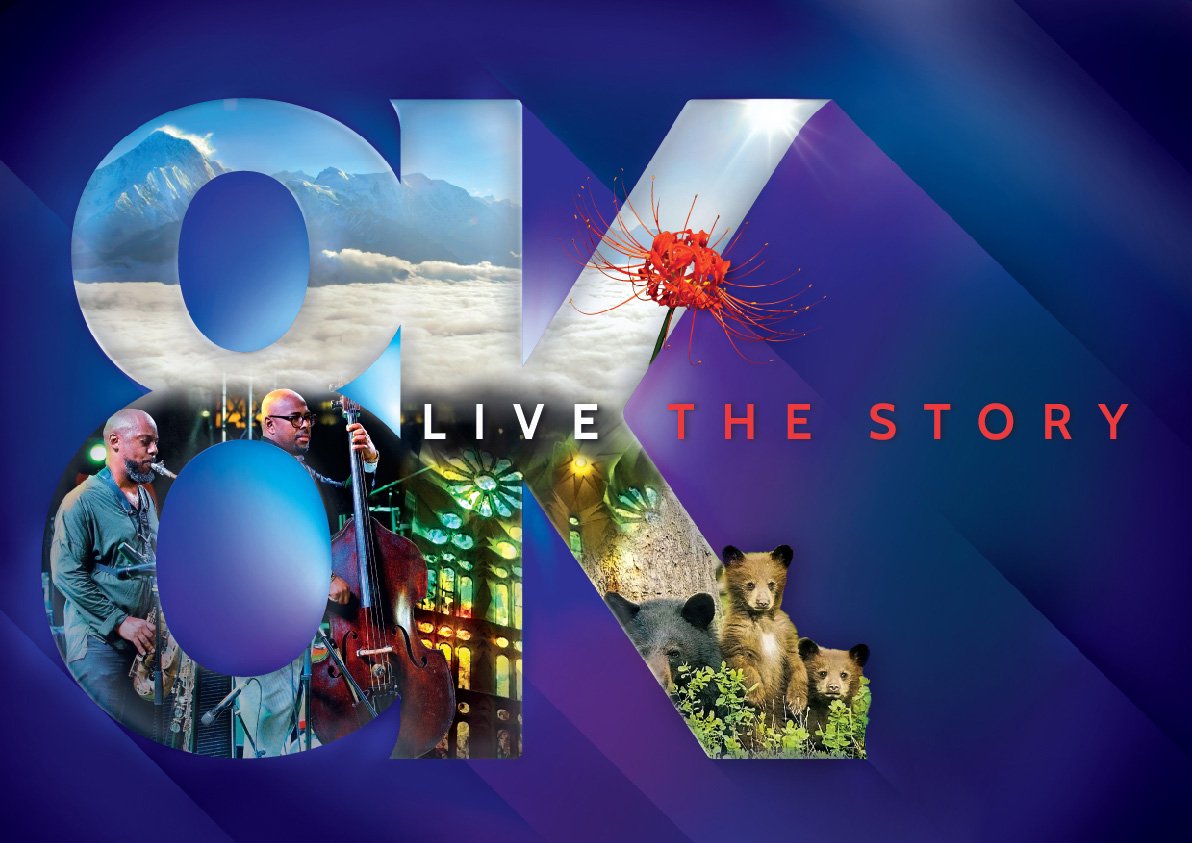 Do you have a project you would like to discuss?