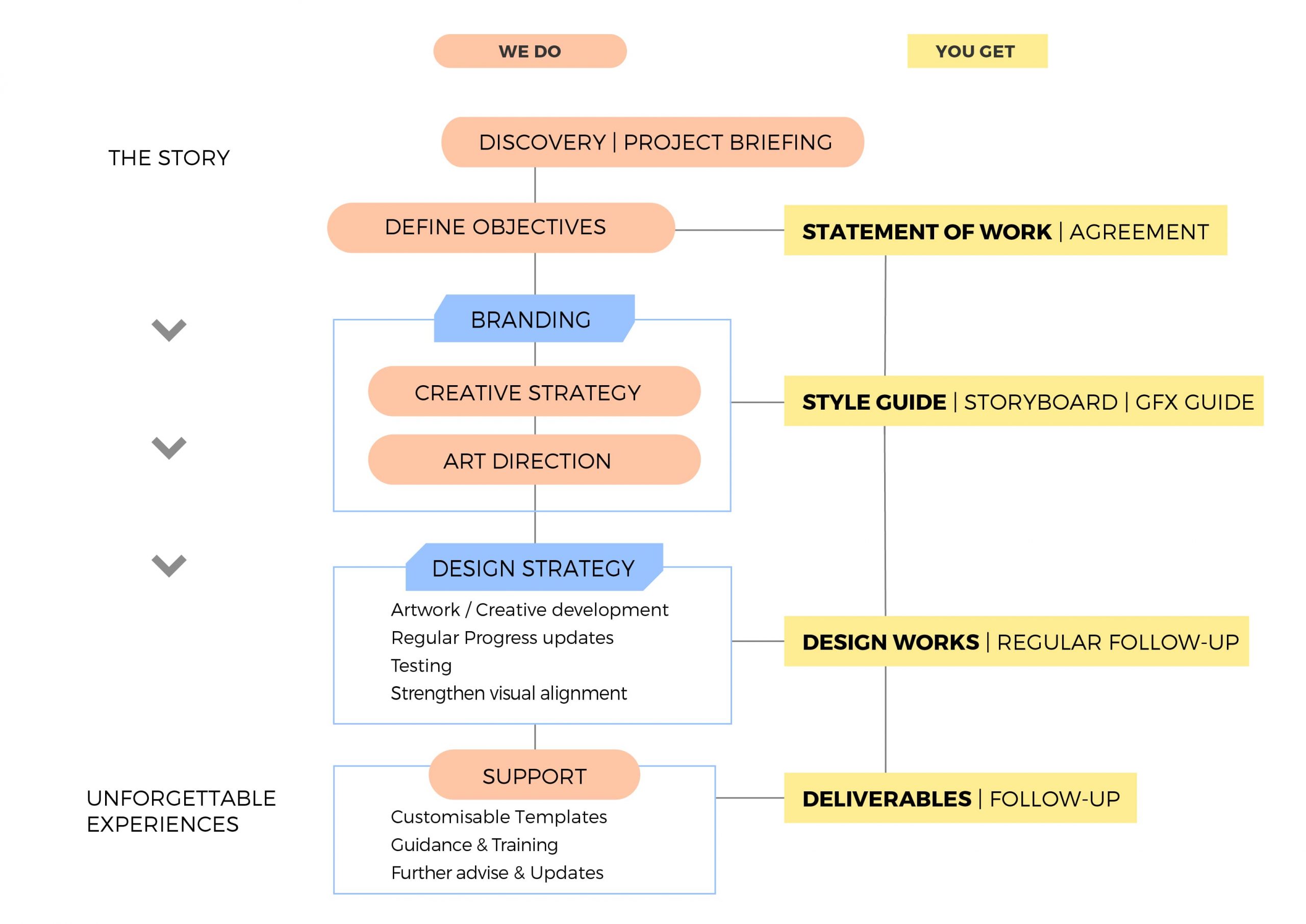 We will discuss...
► Story's direction: The story and its style, the core voice/message, your audience/customers.
► The project brief: Requirements, requests, your vision, objectives and challenges.
► How you want the audience to feel and your further goals.
It'll be a foundation to build a compelling art direction that drives your message forward.
We provide "the delivery list" that clarifies what you'll receive and how to use them.
Visual content strategy
We bring your story to life, ensuring it aligns with your vision.
Art direction + design guide:
► Mood board.
► A complete design direction on theme, colour, pattern and texture.
► Title/Title logo design and typography.
► Visual strategy for screen graphics and communication design. 
Drafts ► Offlines & Previews ► Finals:
► We work closely with you and your team throughout the design process. And we regularly ensure each stage is on track with your schedule and budget.
► We provide a dedicated secure server for all projects that enables you to easily track our progress.
Completion and Support
Support your production and in-house team.
Aftercare:
► Format adjustment and supply of additional design tool kits for the in-house marketing team.
► Provide guidance and support to the online production team.
► You're always welcome to come back for further designs and requests.
Do you have an idea you'd like to discuss?