Let's Transform The Story Into an Unforgettable Brand
Conscious branding from the start to wherever your ideas take you.
How May We Help You?
Bring anything you have in mind or simply tell us your aspirations.
You can also choose a package that suits your needs.
Simple Branding
Basic Branding: Ideal for branding renovations and seasonal updates.
↓ Covered Deliverables ↓
Title or Logo Development
Basic Look & Feel Styleguide
Standard Branding Assets
Basic Design Executions
Deep-Dive Branding
Branding x Design Executions: Ideal for startups and rebranding.
↓ Covered Deliverables ↓
*Everything from Simple Branding
Styleguide + Design Strategy
Creative Direction and Design assets full execution
PR/Marketing Templates
Poster / Merchandise Design
Billboard, OOH, Bumper (Motion)
Ident (Motion)
Visual Presentation (Motion)
In-house Team Support
Master Branding
Ideal for Corporate Branding, Event Production, and Long-Term Campaigns.
↓ Covered Deliverables ↓
*Everything from Deep-Dive Branding
Package and brochure template
YouTube Channel Branding 101
Complete Event Branding and Design Execution
Digital Content Productions
Storytelling Animations
Website Design
Merchandise Branding & Design
Discover more with a Free 30-minute consultation.
Our process ensures you and your customers experience satisfaction at every stage.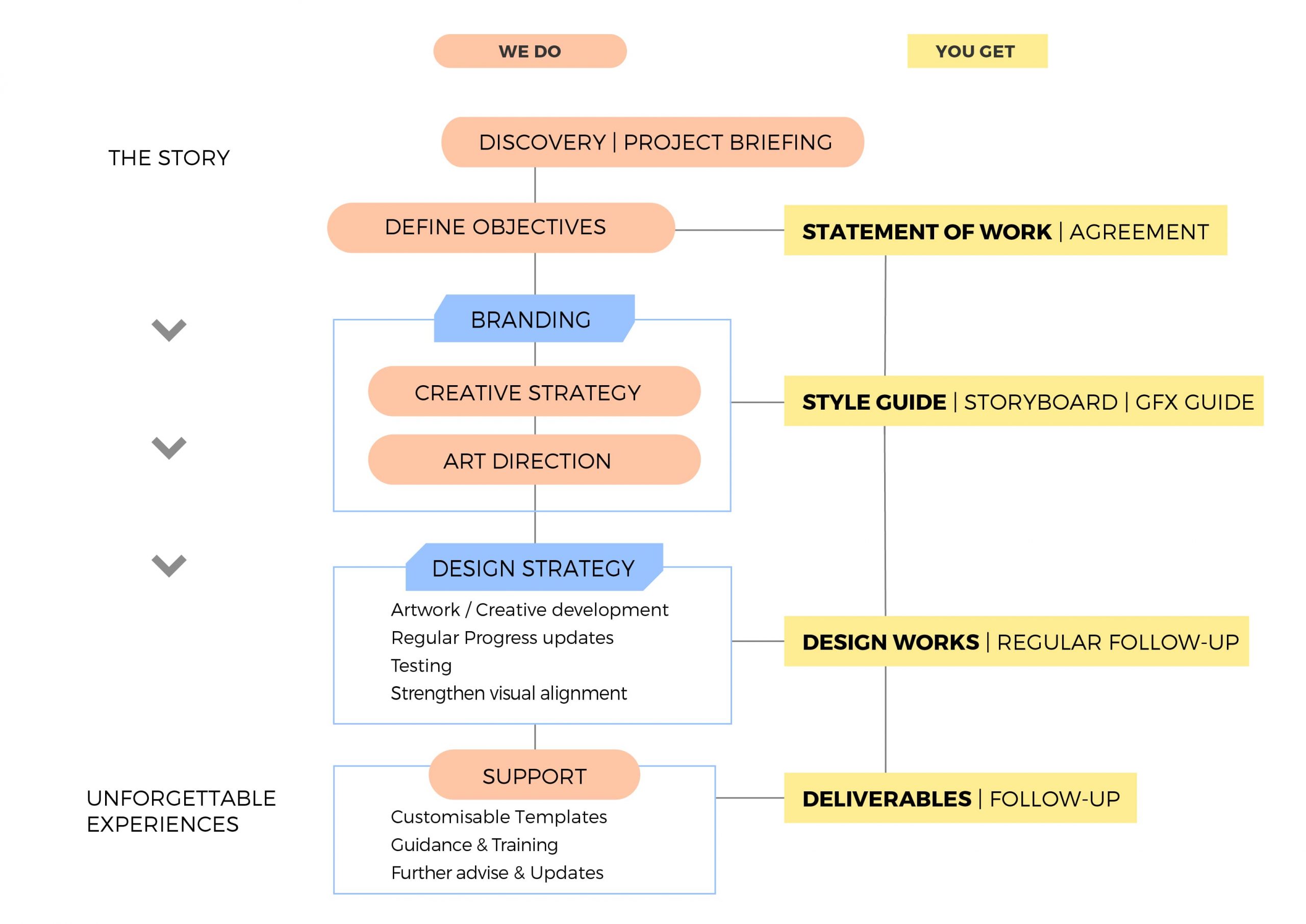 Brands we have worked with:
Ready to bring your story to life?