If you want to be an effective visual storyteller, you need to spark images and memories in the minds of your audience, engage them emotionally and ensure they resonate with your message.
However, it's not enough to assume that you know your audience's needs. You must consider multiple diverse scenarios such as living conditions, history, experiences, gender, background and physical or mental ability to ensure that no one is excluded.
Otherwise, you could waste your precious time and effort trying to engage your audience and drive sales by getting creative, replacing your text with cool colours and fonts, fancy animations and images, and presuming that your audience wants to see these things because they already like your work. Meanwhile, a huge chunk of your potential audience is simply feeling excluded and ignored because you're not considering how to communicate inclusively.
Although themes of Diversity, Equity, and Inclusion (DEI) in the workplace have been widely discussed over recent years, our efforts need to go further. They need to become an integral part of everything we do as humans, from our attitudes to those in the global community, to how we design and implement our visual storytelling campaigns.
In this article, we'll share our tips on how you can implement inclusive visual storytelling when creating content.
1. Do your targeted research
Before we start the creative process and put our ideas in place, we always start by considering the audience.
Inclusive storytelling is no different. We need to first recognise what we're about to do, who we are targeting and the overall context of our campaigns and only then move forward.
At this early stage, it's vital to identify any assumptions we might have and then seek to challenge them. Regardless of how 'open-minded' we consider ourselves to be, we can easily forget that not everyone experiences the world as we do. As the inclusive design collaboration platform, InVision says, "We must identify our own ability biases and then connect with others whose abilities might be vastly different than our own."
Let me give you a quick example.
A few years ago, I arrived to eat dinner in a Steakhouse with a TV crew I was working with. Most of them were happy with the options available, but there was nothing for me, the sole vegetarian in the group.
I'm used to this scenario so I simply asked the waiter to put together a plate of vegetables instead. You'd think that this was a relatively simple task. Yet 20 minutes later, I was served an empty plate with just three carrot fingers and a pinch of corn in the corner! They'd simply removed the meat!
Although we did manage to laugh about it at the time, it highlights the fact that they hadn't thought about who they could be excluding by offering such limited choices on their menu. They hadn't considered why their guests might visit their restaurant, the experience they might be looking for and they certainly hadn't considered inclusion.
As a result, my perception of the experience and the brand as a whole was negatively affected. Would I go back? Most unlikely.
Your audience is there for themselves, not for you. If you want your visual storytelling to make an impact, you need to know who they are, why they are there and what they need.
If you're having trouble identifying these assumptions, ask others for their input. This can include friends, colleagues, focus groups and marketing research campaigns and can be especially effective if you're asking a diverse group of individuals.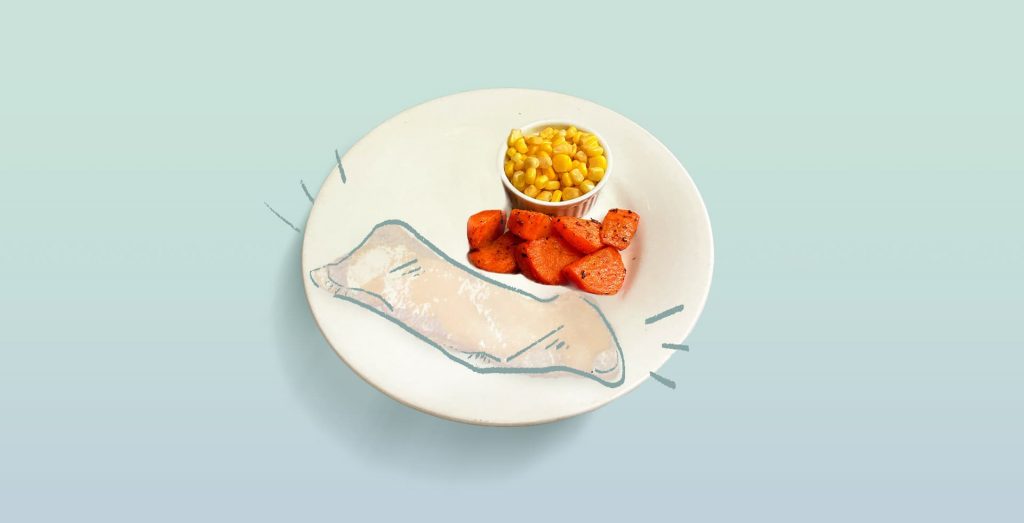 2. Build a diverse creative team
As the famous Albert Einstein quote says, "Insanity is doing the same things over and over, expecting a different result."
In other words, you won't improve your campaign results if you do the same things with the same people, or make the same stuff for the same people, over and over again. You need to shake things up.
Build a diverse and inclusive team that can contribute their unique ideas, worldview and experiences and ensure everyone feels empowered to present their thoughts. By doing so, your outcome will be more powerful and enable you to connect better with your audience.
Diversity is the definite source of creativity, and inclusion is the fundamental basis of human communications. Talking about inclusion just because it's trending and displaying the words "We care diversity inclusion, we are equal" is not inclusion. As Forbes says, "You can't just do an overhaul of your photography and start to feature more diverse voices in your marketing and expect that to be enough."
3. Test your presentation in multiple ways
Even in the early stages of the design process, you should expect the need for an inclusive environment. This ensures that inclusion is an integral part of your project and will help you avoid executing multiple formats in the future and save you precious time and money.
Test for inclusivity-friendly features such as adding visual language for narratives, applying clear navigations, messages and guides to videos.
By doing so, you'll also help those who communicate with information differently and ensure it works for them. Feedback is very important and so is basic knowledge in accessibility and inclusion.
Here are some technical examples of developing content design ideas.
Use colour mindfully
Clever use of colour can help to evoke strong emotions in your audience, trigger their buying instincts and help them to connect with your story on a deeper level. However, there are certain limitations. Those who are visually impaired may struggle when dealing with certain colours or contrast and certain colours evoke different feelings, depending on the cultural context. Also, consider how the contrast between text colours and background may affect your audience.
Consider simple and bold typography
By using clear and simple fonts such as sans serif (or similar) when you need to add text into your storytelling content, you'll ensure that it's easier to read and are more likely to engage with what you've created. This also encourages you to simplify your narrative content and help your audience absorb your core message.
If your audience is older, younger, has a visual impairment or learning or linguistic challenges, you'll also make the user experience more comfortable and accessible.
These are just a few examples. But the point is, inclusion means putting yourself in the shoes of your audience. So be flexible with diverse scenarios and create an environment where people feel present, comfortable and included.
4. Review (and expect the unexpected!)
Inclusion issues in visual storytelling can happen unexpectedly. For example, back in 1997, there was an incident that caused 600 children to experience symptoms of epilepsy. Known as 'Pokémon Shock,' it was caused by a certain style of visual presentation that the content creators thought looked cool and expected audiences to like it. Little did they know the problems it would cause.
Although the industry has since created a regulation to prevent it from happening again, the message we can take from this experience is clear. You must consider how you want to be treated rather than how you want to treat them. Keeping your audience at the core of your efforts is key.
Yes, visual language can help your story be remembered and understood faster than narratives, but if the presentation neglects the audience, they will not even remember the visuals or your message. Instead, they could be left with an uncomfortable memory or, in the worst case, be misinterpreted.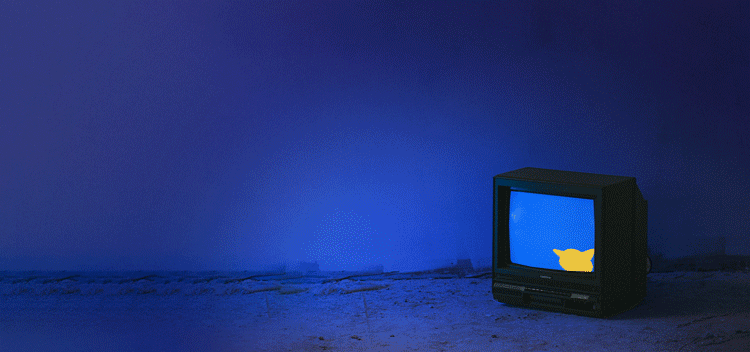 5. Ask for feedback
Even if you've already asked for feedback whilst you were developing the initial concept, you must evaluate your ideas once you've created your project itself.
Don't rely on people who share the same experiences, culture, background or abilities as you but instead use a variety of audiences. If they highlight certain issues or potential problems, resist the urge to ignore them for the sake of completing the project and instead, be willing to make changes to keep your content as inclusive as it should be.
Conclusion
As a visionary content creator or business owner, you must keep inclusion at the forefront of your projects if you want to ensure your message gets shared (and enjoyed) across the world.
Unfortunately, there currently aren't any perfect guidelines to help you achieve this. So, you need to take an integrated approach that opens your eyes to the diversity of the world, seeks feedback and considers the unique needs of all when producing your inclusive visual storytelling content.
The resolutions outlined here are the essential steps to help you create that inclusive content, welcome and engage with your loyal audience and drive your business efforts forward more easily.
Want to discuss implementing an inclusive visual storytelling strategy for your documentary, exhibition or event content? Get in touch.